BLACKPINK - Mini Album Vol.1 'SQUARE UP'
[SIGNED] BLACKPINK - 1st Mini Album 'SQUARE UP'
NOTE: You're in luck, chingu! This item is in stock in our offline store and is ready to ship. 
Important: Please read everything first before placing an order.
Item Details:
Physical Album release date on 06/19/2018 | Counted on Charts
INCLUSIONS:
- SIGNED ALBUM by ALL MEMBERS
- BLACK VERSION
- Photobook
- Lenticular Lyrics paper
- Postcard 1p
- Random Photocard 1p
- Random Selfie Photocard 1p

비매 (bimae) albums means 'not for sale', usual albums have gold comca stickers, but bimae albums have silver with the word 비매 on it. Bimae albums are given by the group/artist to other artists, producers/pds, managers, staffs for promotional purposes. We secure our signed items by getting them from staff/s or going to fansigns. We thoroughly check the signatures and albums before acquiring them. Customers are free to check the albums in our physical store.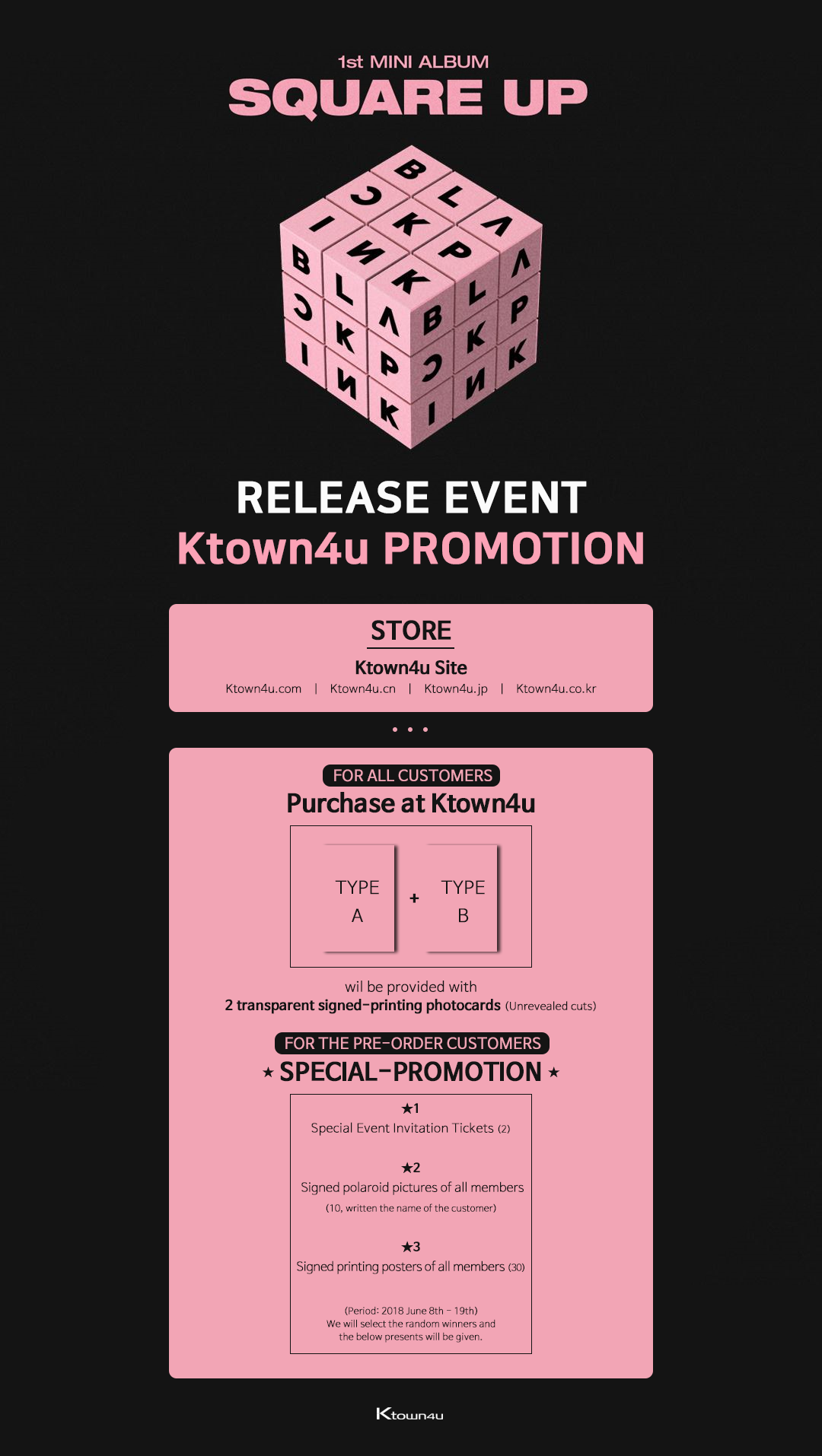 NOTE: Version might be random. Posters of albums for pick up at the store are rolled. Posters of album for shipment are folded, if you want it to be tubed, add a Poster Tube to your cart (additional cost for shipment may occur). Previous/old album releases do not include poster.
Status of the item/s are being posted on our Batch Schedule.
Before ordering, please see:
Reminder: Some items can be out of stock without prior notice.