[PRE-ORDER] j-hope - [Jack In The Box] (Weverse Album)
[PRE-ORDER] j-hope - [Jack In The Box] (Weverse Album)
NOTE: THIS PRODUCT IS FOR PRE-ORDER, FOR ONHAND ITEMS, PLEASE GO TO IN STOCK ITEMS OR shopee.ph/chingudachi
Important: Please read everything first before placing an order.
MIN. DEPOSIT TO CLAIM A SLOT: PHP 300.00
These are all secured stocks, (paid for already), will be shipped to PH as early as released in KR.
Item Details:
Physical Album release date on 07/29/2022
- 1 TYPE
- CARD HOLDER (Random 1p out of 2p)
 - PHOTOCARD A (1p) / W54*H86 (mm)
- PHOTOCARD B (Random 1p out of 2p) / W54*H86 (mm)
- QR CARD (USER GUIDE) / W54*H86 (mm)

*After installing the application and recognizing the QR code, you can check all songs and the exclusive photos of Weverse album.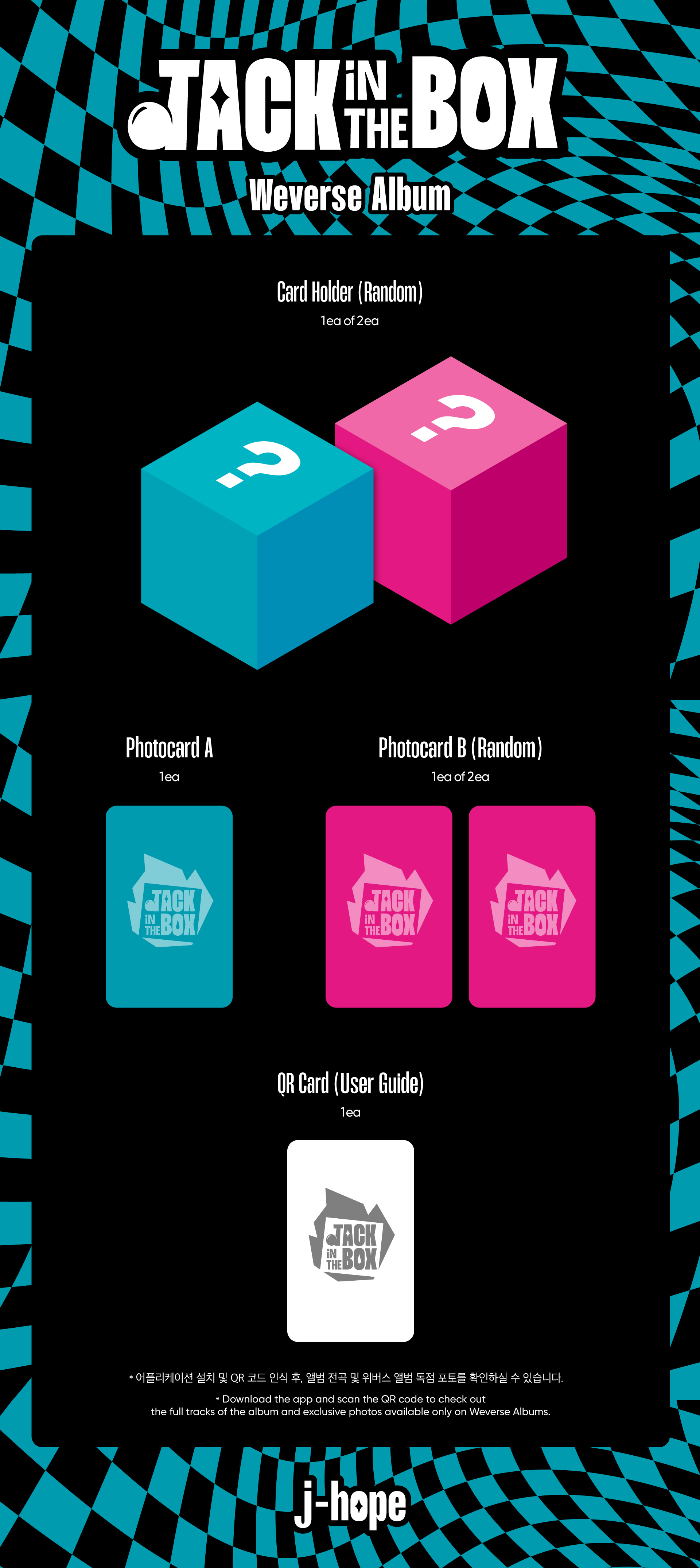 First payment (300 each album - deposit) deadline: July 31, 2022
Remaing balance once onhand; Shopee Checkout (COD), Store Payment, 
Estimated Time of Arrival: 3-4 weeks after release date/shipment in Korea.
NOTE: Posters of albums for pick up at the store are rolled. Posters of album for shipment are folded, if you want it to be tubed, add a Poster Tube to your cart (additional cost for shipment may occur).
Status of the item/s are being posted on our Batch Schedule.
Before ordering, please see:
Reminder: Some items can be out of stock without prior notice.